This song keeps running through my head today because Jacob is out of town for an ADEA conference and I am a bit lonely and sad. To cheer myself up I thought I'd share some of my favorite beauty items that make me feel better.
L'Oreal Voluminous Mascara- Inexpensive, long lasting, thickens the appearance of lashes.
Whenever I am in a hurry, and can only pick a few things to throw on my face before leaving the door, I automatically grab this. I've tried expensive mascara but I am alway left disappointed.
L'Oreal Elnett Hairspray- Cheap,long lasting hold
Ignore the tacky container, this stuff is great if you want your curls to hold but don't want to look like you are wearing a helmet. (wow two L'Oreal items in a row)
TRESemme European Tres Two Hair Spray, Extra Hold (Climate Control Formula)
This is great if you live in a place that constantly wants to make your hair look flat and sucks out any style you may have put into it (aka San Francisco)
Rusk Deep Shine PhytoMarine Lusterizer- A little more expensive but only a small amount is needed so it lasts. The protect helps control fly aways, adds shine, and hides split ends. The best part- it doesn't feel oily like so many shine serums. I use it everyday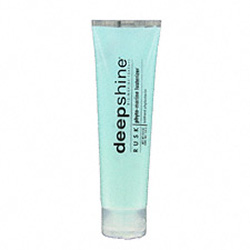 OPI for Sephora- a great brand of nail polish at a great price. My favorite color metro chic. It's the perfect combination of gray and purple. LOVE IT
Aveda Dry Remedy Hair Masque- Pricey but great results.
Having just graduated from the Aveda cosmetology program I am left with tons of Aveda products. some I like, some I hate. However, this hair masque is the major reason I am missing my student discount. This formula is great for adding moisture back into dry and damaged locks. The reall reason I love it is this- I have fine hair that is extremly processed due to years of coloring my hair. However I have to wash my hair everyday because of how oily my scalp is. This hurts the ends of my hair and leaves them very angry. This masque makes my ends happy and refreshed without making me look like I poured chicken grease all over my head.
Ahh...feeling much happier. I love talking about hair and make-up.